We support you to achieve your ambition. Carry you on the road to success.
Latest Articles
From 2016, HONG KONG (HKG) airport constructing a third runway systems mainly to cope with Hong Kong, China Pearl River Delta & Southern China all adjacent regions foreign trade activities continuing achieve the logistics hub from China.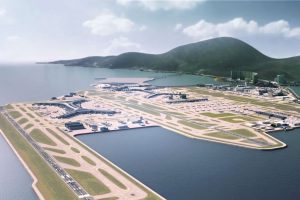 More about us
Mr. Harry Sheldon established SYNERGY this Brand from 1998, at the early stage focus on contract logistics and overseas warehousing & distribution. Before the SYNERGY establishment, Mr. Harry spent plenty of the spirit in his logistics career and working in a large-scale overseas distribution group at Hong Kong, China, Taiwan & Asia. After the SYNERGY establishment, Harry continuing to provide his professional consultant services to several large-scale overseas distribution group. The customers and the markets in which we operate dictate where we invest and which capabilities and resources we grow in every year. We never stop listening or learning from our customers and commercial partners. we are never stand still, and we believe in keeping the rate of internal change at a level that can be ensure we are always in tune with our customer today and in the future.
The SYNERGY founded at Hong Kong and the enterprise value and brand was originated from the locally customers and the market. And Hong Kong, not only one of the world's busiest container port and which also is logistics hub of China and Asia countries.
For the news of recent years, the port of Hong Kong (HKG) process the deepening project into Container port basin and fairway, has completed in the year of 2016. In the future, new generation of huge container vessels no more restrictions against the tide at the Hong Kong container port (in & out), which is greatly enhance the export & Import operational efficiency and competitive power of Hong Kong port again. In additional for Air freight field, (HKG) Hong Kong International Airport is one of the world's busiest cargo airport, which is the world's third largest international passenger airport, second only to (DXB)Dubai and (LHR)London Heathrow Airport. In 2015, (HKG) Hong Kong International Airport cargo handling reached 4.38 million tons, the aircraft movements amounted to about 406,000 sorties, continue to hit the new highs.
SYNERGY is take advantage of geographic location and Hong Kong is high-efficiency extensive air-network, (HKG) has firmly established itself as an international business center and which is one of the city owned great quantity of high-efficiency direct flight routes & more than 100 airlines connecting to worldwide overseas country.
SYNERGY rooted at Hong Kong up to today mainly manage the local logistics chain with port services, container yard services, supply services, warehousing services, frequent sailing, air-flight and logistics solutions. The SYNERGY owned locally transportation team and difference facilities mainly handling full range of logistics business activities in whole Pearl River Delta, Southern & Eastern China.
Our Capabilities
Express Cross-Border Daily Trucking
75%
China & Domestic Full-Range Transportations
95%
China & Hong Kong Reverse Logistics
85%
E-Commerce Warehousing Solutions
80%
Regularly Charter Flight Services
75%
Local Transportation Team Daily Solutions
85%